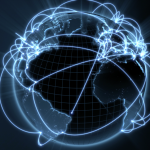 The Web Science Trust Network (WSTNet) brings together world-class research laboratories around the world to support Web Science research and education. In the first of an occasional series we look at activity across the network during the past month.
Institute WeST, Koblenz, Germany
The Institute for Web Science and Technologies (WeST) reported their input into the founding of the German Internet Institute. The Institute will explore the ethical, legal, economic and participatory aspects of the Internet.
Oxford Internet Institute, UK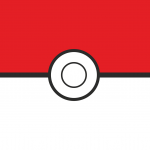 In a timely blog post on the phenomenon that is Pokémon Go, the Institutes' Connectivity, Inclusion, and Inequality Group considered what happens when real and virtual spaces combine.
Web Science Institute, Southampton, UK
MySociety founder Tom Steinberg gave a distinguished lecture at WSI on 8th July.
Researchers based at WSI, Charlie Hargood and Dave Millard were awarded the Douglas Engelbart Best Paper Award at ACM Hypertext 2016, for their paper on location aware hypertext.
SONIC, Evanston, IL, USA
A group of researchers from the Science of Networks in Communities group (SONIC) at Northwestern University took part in Interdisciplinary Network for Group Research Conference (INGRoup16) in Helsinki, Iceland, 14-16 July.
CSAIL, Massachusetts, USA
The Computer Science and Artificial Intelligence Laboratory at MIT, reported on two interesting new papers: What Ants Teach us About Exploring Networks Efficiently and Robot Helps Nurses Schedule Tasks on Labor Floor