Winter Newsletter
It's been an exciting year and there have been lots of changes. Having wrapped up WebSci19 in Boston we are already focussing on next year's conference which we are delighted to announce will be coming to the UK and is being hosted by the Web Science Institute in Southampton. In this edition we'll talk about Tim Berners-Lee's new Contract for the Web, our newest WSTNet Labs, a new WST Chairman, a new platform to learn about our Labs and spotlight interviews with a WSTNet Student and one of our WSTNet Labs.
In this issue:
Tim Berners-Lee's new Contract for the Web
WebSci20 in Southampton
Dame Wendy Hall talks about (…Turing…)
Phil Howard Distinguished Lecture
WSTNet Lab Profile: Fraunhofer FOKUS
PhD Profile: Amir Javed (Cardiff)
Saying Hello/Goodbye
Recent Publications
Recent and Upcoming Events
Tim Berners-Lee's Contract for the Web
Sir Tim Berners-Lee has launched a website called contractfortheweb.org intended to lay out the behaviour/responsibilities of international internet giants, such as Google and Facebook, national governments and individual web citizens.
The document is 32 pages long and calls itself as "a global plan of action to make our online world safe and empowering for everyone". It lists nine principles for the Web (three aimed at governments, three for companies and three for individuals) and can be downloaded here as a pdf.
Why add these social rules 30 years after the technical rules were released? The paper claims that whilst the Web "has changed the world for good and improved the lives of billions… (it) comes with too many unacceptable costs".
The Contract is supported by more than 150 organisations, including GitHub, Reddit and DuckDuckGo and perhaps surprisingly, Facebook and Google who were recently cited by Prof. Berners-Lee as examples of companies with too much market dominance.


WebSci20 coming to Southampton
ACM Web Science (now in its 12th year) will be hosted in the UK at the University of Southampton. The conference will be held in the University's latest addition, the Centenary Building, which marks its 100 years occupancy of the current site.


The conference website is already up with information about getting to Southampton, and the programme structure. The site will be updated with details of the workshops/tutorials and speaker line-up as these are finalised.
Dame Wendy Hall on Alan Turing
Professor Dame Wendy Hall, Executive Director of WST and head of Southampton's WSTNet Lab the Web Science Institute (WSI) features in a new series of short films featuring Fellows of the Royal Society discussing their favourite scientists in history. In an interview with Professor Brian Cox, Dame Wendy talks about the life and works of Alan Turing. His contributions in both theoretical research and engineering have, Hall argues, provided a firm grounding for modern computing and data science.
Turing's work at Bletchley Park delivered vital elements to the solution for cracking intercepted coded messages from the Enigma machine during World War II that enabled the Allies to create an intelligence advantage.
"He fought all his life to achieve what he wanted to achieve despite being 'different'," … "He epitomises the battle for equality, diversity and inclusion that we are still struggling with today."
Click here to view the full article and to view the film via the BBC iplayer.
OII Director Phil Howard Distinguished Lecture
Phil Howard, the new WSTNet Lab Director for the Oxford Internet Institute (OII), was recently invited to deliver a WSI Distinguished Lecture at Southampton.

Tomorrow's Leviathan: Intelligent Machines in a Political World
When will an Artificial Intelligence run for elected office? This may seem like a strange provocation – just an invitation to futurism and speculation. Yet AI systems are rolling out across economic, cultural and political life. Phil explored how AI is changing our experience of politics and rewriting democracy's "terms of service".

Click here to read more about Phil and to watch a replay of his lecture.
WSTNet Lab Profile: Fraunhofer FOKUS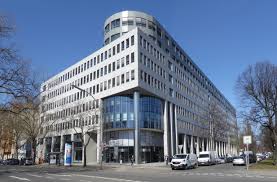 Fraunhofer FOKUS is an internationally renowned research institute in the area of information and communication technology. Emphasis is on applied research to facilitate digital transformation. Since 1988, Fraunhofer FOKUS has supported commercial enterprises and public administration in shaping digital transformation through research services ranging from requirements analysis to consulting, feasibility studies, technology development right up to prototypes and pilots.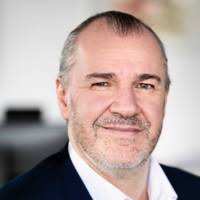 FOKUS is managed by Prof. Manfred Hauswirth who has been the executive director of the Institute since October 2014 and holds the chair of "Open Distributed Systems" at the Technische Universität Berlin. Since October 2019 Prof. Hauswirth has been co-spokesman for the field of quantum computing at the Fraunhofer-Gesellschaft. In addition, from 2016 to 2018 he was spokesman of Fraunhofer's Berlin Center for Digital Transformation.

He previously served as Deputy Director of the Digital Enterprise Research Institute (DERI) in Galway, Ireland which was previously a member of WSTNet.
In his research work, he engages particularly with distributed information systems, the internet of things, data stream processing and artificial intelligence.

We asked Manfred about his take on Web Science …

Click here to read the full article
Click here to visit the FOKUS website
WSTNet Student Profile: Amir Javed


Amir is based at Cardiff where he is completing a PhD where his main focus is on "drive-by" cyber attacks as they relate both to the impact on affected machines and also the social networks and social engineering that are involved in driving the attacks.

Amir is looking for early warning signs of infection and identifying suspicious users and activities to inoculate against drive-by attacks.


"I'm based at Cardiff University and my focus is on a particular type of cyber attack called "drive-by downloads" which are typically combined with social media posts on platforms like Twitter"

We spoke to Amir about his current research, future plans and how Web Science relates to his approach.

Click here to read the full article

Amir has submitted his Thesis and is shortly to be appointed a lecturer at Cardiff
Say Hello / Goodbye


Our current WST chairman Prof. Jim Hendler is stepping down this year but we are delighted to report he is staying on the Board of Trustees. His successor is JP Rangaswami who has been on the Board for several years and is passionate about Web Science in all its forms. Welcome to the chair JP!

All good things come to an end and we are sad to say goodbye to John Taysom who is stepping down as a WST Trustee and we would like to thank him for his service, his energy and wisdom.

WSTNet continues to grow steadily and we are delighted to announce that the School of Computer Engineering and Science at Shanghai University is the latest Lab to join the network indicating the growing interest in Web Science in China. Our two Labs in Oxford (OeRC and OII) will become one under OII and its new Director Phil Howard.


Recent and Upcoming Events
July 6th – 7th 2020.
Brave Conversations in Southampton. Venue TBA
Brave Conversations has become a global event organised by Intersticia running short courses all across the globe for businesses, government and individuals to come together to discuss both the Why and the How of technology in the context of social goods and ethical choices.
July 7-10th 2020.
12th Annual ACM WebSci20 Conference at University of Southampton (Registration coming soon)
WebSci will be running an extended programme next year offering a special public Symposium in addition to the more familiar workshops and plenary sessions. The Call for Papers is available on the website and can be found here
Thank you for subscribing to the WST Newsletter. We look forward to seeing you in the next edition. If you have any events, courses and news that you would like to share across the WST network please do get in touch via email using:

Subscribe to our
Facebook page
and follow us on
Twitter.
Visit our
WST homepage
for more news and updates on upcoming events.
We hope you enjoy the new Newsletter – please don't hesitate to let us know what you think and if we can improve our service. Send us an email to
info@webscience.org
.
Best wishes,
Web Science Trust Team