Location: National University of Singapore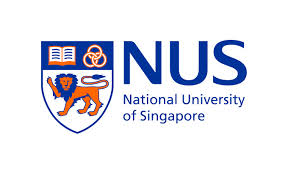 Dates: 8 – 15 December 2014
UPDATE – Registration and Summer school website are now live
Click here for the Summer School website
Click here for the Registration Site
The deadline for Registration is 22nd

 

November (Student) and 30th

 

November (General Participants/Non-Student).
Abstract:
The Web increasingly provides a vehicle for diverse elements of modern society ranging from gaming to business, government to education and from crime to policing. The data generated grows not only in volume but also in variety and velocity. These key traits create big data – both ON the Web and big data ABOUT the Web. This is an unprecedented opportunity to gain insight into the ways in which the Web drives new social models which are changing the way we publish and consume information, how we behave online and what it means to have privacy.
With this opportunity comes the challenge of distributed big data analytics, trust and provenance and building systems which can interoperate across technical, legal and cultural borders. Web Science brings a strong interdisciplinary approach to understanding the technical and social elements of an evolving Web Eco-system and has proposed tools such as the
Web Observatory to gather, analyse and curate web data individually but also forming part of a growing global collective network of observatories through which new insights and new approaches to analytics are being developed.
This workshop continues our program of best practice in Web Science and Big Data Analytics. We are delighted to welcome a program of speakers who will complement our hands-on work with Web Observatories during the event with insights into emerging trends and the future direction of Web Science.
Who should attend:
This event welcomes academic staff, MSc and PhD students, industry and government employees who want to learn about big data analytics on and about the Web.
Programme chairs:
Professor Tat-Seng Chua, NUS, Singapore
Professor Wendy Hall, University of Southampton, UK
Speakers include:
Professor Kian Lee Tan, NUS, Singapore
Professor Minyen Kan, NUS, Singapore
Professor Susan Halford, Southampton
Dr Thanassis Tiropanis, Southampton
Professor David De Roure, Oxford
Professor Yike Huo, Imperial
Professor Ramesh Jain, UCI
Professor Juanzi Li, Tsinghua University, China
Professor Sung-Hyon Maeng, KAIST, S Korea
Dr Peter Burnap, University of Cardiff
Dr Matt Williams, University of Cardiff
Tutors:
Dr Ramine Tinati, Southampton
Dr Xin Wang, Southampton
There is no charge for attendance at the Summer School  but attendees will be expected to cover their own travel, accommodation and subsistence expenses. Student accommodation has been reserved at NUS for Summer School participants on a first come, first served basis
Workshop sponsors:
British High Commission
WST
NUS
Additional opportunities for sponsorship are available – please contact program chairs for details.