WST Trustee and Web Science researcher Prof Noshir Contractor has been elected as next president of the prestigious ICA ( International Communications Association)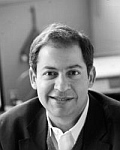 Click here to see the details of the election.
About Noshir
Noshir S. Contractor is a Jane S. & William J. White Professor of Behavioral Sciences in the School of Engineering, School of Communication and the Kellogg School of Management at Northwestern University, USA. He is the director of Sonic Lab and a Trustee of the Web Science Trust.
About the ICA
(from current presidents introduction)
ICA started 70 years ago as a small organization of U.S.-based researchers. It has expanded to boast more than 6000 members in over 80 countries. Since 2003, we have been officially associated with the United Nations as a nongovernmental organization (NGO).
We publish five internationally renowned, peer-reviewed journals: Communication, Culture, and Critique (CCC), Communication Theory (CT), Human Communication Research (HCR), Journal of Communication (JoC), and the Journal of Computer-Mediated Communication (JCMC). Journal of Communication is the world's top ranked communications journal on SCIMAGO, and Communication Theory is ranked #5.