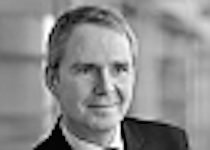 It's been announced that Prof.  Sir Nigel Shadbolt, a WST Board Member, is to be the next Principal of Jesus College Oxford.
At Southampton, Nigel is Professor of Artificial Intelligence. Since 2009, he has also been an advisor to the UK Government across a range of data related topics. In 2012, he co-founded the Open Data Institute with World Wide Web pioneer Sir Tim Berners-Lee. Nigel's service to science and engineering saw him knighted in the Queen's Birthday Honours in 2013.
In addition to his new role at Jesus College, Nigel will continue his scientific research taking up a professorship at the University of Oxford Department of Computer Science where he will carry on leading the SOCIAM project. He will remain Chairman of the Open Data Institute and continue to advise UK Government.
Nigel will take over the role of Principal at Jesus College from Lord Krebs in August 2015.