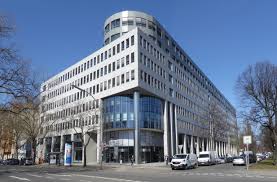 Fraunhofer FOKUS is an internationally renowned research institute in the area of information and communication technology. Emphasis is on applied research to facilitate digital transformation. Since 1988, Fraunhofer FOKUS has supported commercial enterprises and public administration in shaping digital transformation through research services ranging from requirements analysis to consulting, feasibility studies, technology development right up to prototypes and pilots. 
With its business segments: Digital Public Services, Future Applications and Media, Quality Engineering, Smart Mobility, Software-based Networks, Collaborative Safety and Security, Visual Computing and Analytics, Fraunhofer FOKUS covers the main areas that are necessary for the development of ICT based infrastructures in networked environments.
With more than 400 employees in Berlin and an annual budget of 33.7 million Euros, Fraunhofer FOKUS is one of the largest ICT institutes of the Fraunhofer Society. Around 80 percent of its budget is generated through projects from industry and the public domain.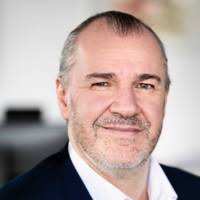 FOKUS is managed by Prof. Manfred Hauswirth who has been the executive director of the Institute since October 2014 and holds the chair of "Open Distributed Systems" at the Technische Universität Berlin. Since October 2019 Prof. Hauswirth has been co-spokesman for the field of quantum computing at the Fraunhofer-Gesellschaft. In addition, from 2016 to 2018 he was spokesman of Fraunhofer's Berlin Center for Digital Transformation.  He previously served as Deputy Director of the Digital Enterprise Research Institute (DERI) in Galway, Ireland which was previously a member of WSTnet.  

We asked Manfred about his take on Web Science …  
 "The extension of the traditionally computer science focused Web research to the much broader notion of Web Science has established the Web as a topic of broad research across all disciplines. In Fraunhofer FOKUS we do a lot of research and projects that fall under this umbrella, for example the Weizenbaum Institute and the European Data Portal. We have understood that only a broad and multi-faceted understanding of the Web brings its benefits to fruition for society."

The Weizenbaum Institute is a joint project of Freie Universität Berlin, Humboldt-Universität zu Berlin, Universität der Künste Berlin, Technische Universität Berlin, Universität Potsdam, Fraunhofer Institute für Open Communication Systems (FOKUS) and WZB Berlin Social Science Center to investigate the social changes brought about by ongoing digitalization, with a budget of 50 million euros. The aim is to better understand the dynamics, mechanisms and implications of digitalisation. To this end, the Weizenbaum Institute investigates the ethical, legal, economic and political aspects of digital change. This creates an empirical basis for responsible digitalisation. On the basis of the research findings, action options are developed for government, the economy and civil society, in order to shape the digital transformation in a responsible interdisciplinary manner.
The European Data Portal (EDP) is the central access point for metadata of Open Data published by public authorities in Europe and offers close to one million datasets, acquired from more than 80 national data providers. We apply a wide range of state-of-the-art web technologies to deliver a sustainable and scalable platform. This includes a microservice architetcure, container technologies, Semantic Web specifications and modern, responsive web frontends.
Prof. Hauswirth engages particularly with distributed information systems, the internet of things, data stream processing and artificial intelligence. He has won several international awards for his work and is active in many scientific and political committees around digitization: He is Director at the Weizenbaum Institute for the Networked Society (the German Internet Institute), Principle Investigator in the Einstein Center Digital Future (ECDF), the Berlin Big Data Center (BBDC) and the Helmholtz-Einstein International Berlin Research School in Data Science (HEIBRiDS). He is also associate editor of the IEEE Transactions on Services Computing and of the ACM Transactions on Internet Technology (TOIT), member of the IEEE Computer Society Conference Advisory Committee, on the supervisory board of the EIT ICT Labs Germany (European Institute of Technology) and, last but not least (!), a Lab Director in the Web Science Trust Network of Laboratories (WSTNet) .
The services of Fraunhofer FOKUS include:
development of communication and information technologies, components, platforms and services for digital transformation (specifically for applications domains and also cross-domain)
integration, networking and analysis of systems and organizations
quality assurance and certification of networked systems and organizational processes
practical demonstration, piloting and evaluation of the latest technologies
customization of proprietary interfaces and systems to industrial, national and international standards
methods and tool development for secure and efficient development for software- based systems