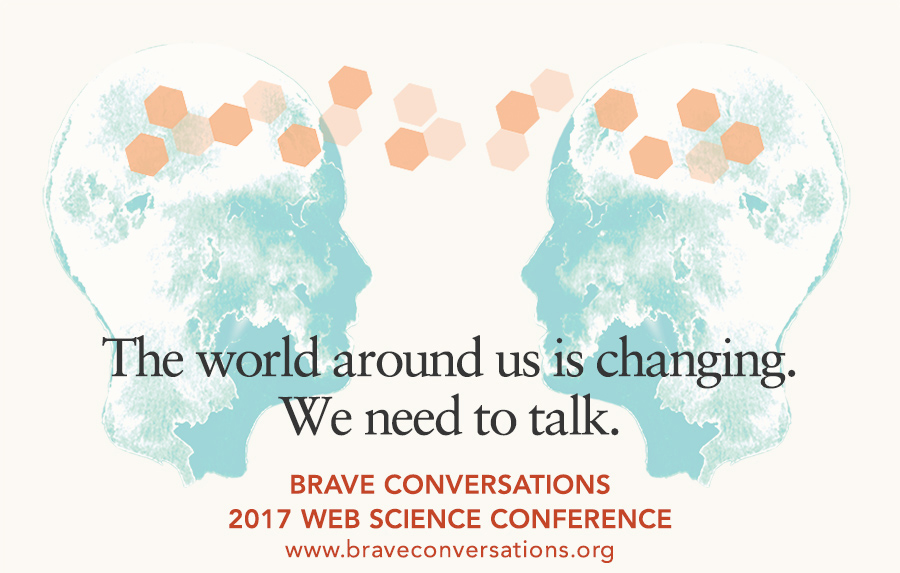 A brand new Web Science conference comes to Canberra, Australia this April. Brave Conversations provides a unique opportunity to engage with the challenging and controversial issues facing the Web today.
Among the 25 speakers presenting at the conference are our Managing Director, Professor Dame Wendy Hall, Professor Susan Halford, Professor Axel Bruns, Government Policy Advisor, Pia Waugh, self-confessed 'data fanatic', Michele Berkhout, CEO
The Open Data Institute Dubai, Ibrahim Elbadawi, and Founder and CEO of Old Ways, New, Angie Abdilla.
The organisers aim to provide a space:
where participants need to be brave, to say the things that they know need to be said, and be prepared to apply intellectual rigour to challenging ideas that might take us to uncomfortable places.
The conference programme covers a range of topics including:
Democracy & politics
Privacy & individual liberty
New economics
Technology leadership & ethics
Social Machines
Artificial Intelligence
Brave Conversations 2017 (#braveconversations) is being held at the Australian National University between 10-11 April. Tickets are available from the conferences' Eventbrite webpage.